Staff, 2023-01-14 02:30:00,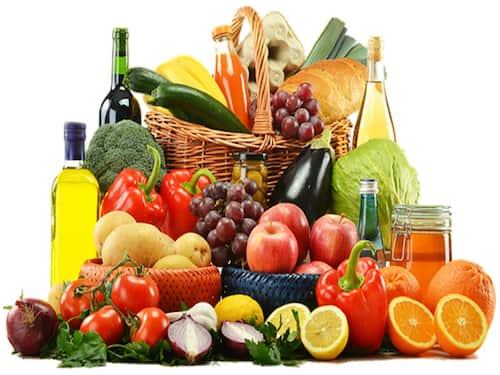 Jackfruit is rightly called the superfood for people with diabetes.
We live in a fast-paced world. Everyone, especially the youth, continually craves fast foods that are delicious and readily available. While we have a plethora of options available, choosing suitable fast food options for young diabetics can seem like a difficult task as you need to make sure that these fast foods do not lead to a spike in sugar levels.
Jackfruit Flour and Buttermilk Waffles: Jackfruit is rightly called the superfood for people with diabetes. When jackfruit flour and buttermilk come together, they give you a waffle recipe which is diabetes-friendly and full of nutrients. Have a look-
Preparation Time- 15 minutes
Cooking Time- 7 minutes minutes
Ingredients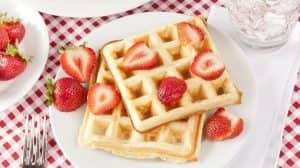 Jackfruit Flour – 180 gm
ButterMilk – 140 gm
Salt – a pinch
Stevia – 1 tsp
Baking Powder – 1 tsp
Cinnamon powder – 1 tsp
Eggs – 2
Vanilla essence – 1 tsp
Method
Mix jackfruit flour, Salt, baking powder and cinnamon powder and sieve it once
Add the buttermilk and egg slowly and keep whisking until desired consistency and the batter is smooth without any lumps.
Lightly Oil your waffle iron & pour the batter until fully cooked.
Plate and enjoy with your desired sugar-free toppings.
Note: Jackfruit is a better substitute for whole wheat flour when preparing your favourite waffles. Jackfruit has multiple benefits for a diabetic person. One of them is that it helps maintain a person's blood sugar levels. So next time you want something healthy for breakfast, go for jackfruit and buttermilk waffles.
Almond Flour Crepes with Spinach and Mushroom Filling: When you thought crepes could only be relished as dessert, we brought you this delicious Almond flour crepes with spinach and mushroom filling recipe. It is delicious and filled with the goodness of spinach and mushrooms. Have a look-
Ingredients
Almond Flour – 1 cup
Egg – 1
Low Fat Milk – 1 cup
Parmesan Cheese – 3 tbsp
Flax Seed Powder – 1 tbsp
Spinach – 1 cup
Mushrooms – 50 gms sliced
Onion – 1 sliced
Garlic – 5-6 cloves chopped
Dry Mixed Herb – 1 tsp
Chilli Flakes – 1tsp
Parmesan Cheese grated – 2 tbsp
Feta – 1 tbsp for garnish
Olives – 2 tbsp ( sliced )
Salt and pepper
Oil
Crepes: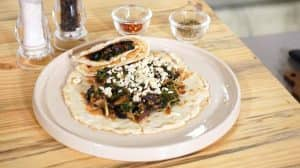 In a bowl, sift almond flour, add flax seed powder, parmesan cheese and egg, and mix.
Add milk and cup or more water to make a thin pancake batter.
Pour the mixture over a medium-low heat pan. Spread some oil on the…
,
To read the original article from news.google.com, Click here