, 2022-08-06 08:43:00,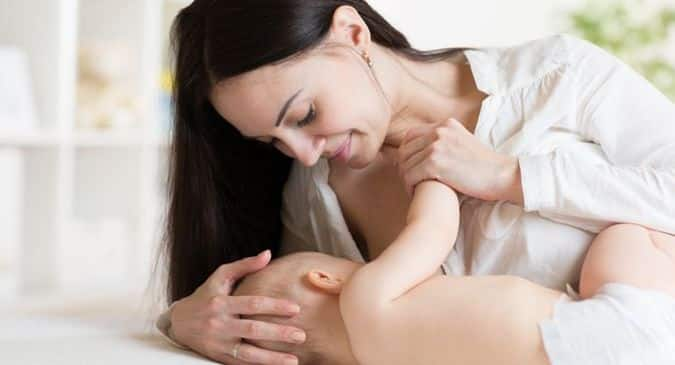 Which is the best food for your baby? Without a doubt, it's the breastmilk. Lactation is an essential phase as the nutrition during this period is required to meet the growing needs of the infant. The nutrients in breastmilk come from the mother's diet or the nutrient reserves stored during her pregnancy. Every lactating mother's concern is whether or not her milk secretion is sufficient. And also, the baby doubles the weight by six months only through breastmilk. Thus nutrition in lactation plays a significant role. Greata Sherene Robinson, Executive Nutritionist, Clouldnine Chennai, addresses certain vital nutrients and diet aspects to remember when starting lactation.
Pack Up Fluids
Do you know that breastmilk is composed of 87% of water? So definitely adequate supply is necessary to push sufficient supply from the mothers.
Make sure to take a minimum of 3-4 litres of fluids daily. Add more milk, soups, porridges, and fresh juices to the diet.
Incorporate infused fluids like jeera, ajwain and fenugreek water which will also help in milk secretion.
But remember always to avoid packaged sweetened beverages and those with caffeine.
A simple way to ensure adequate fluids is to consume a glass of water or fluid before every feed.
Count On The Macros
The increase in energy needs during lactation should be met by the mother's additional consumption of calories while breastfeeding. The breastfeeding mother has to take a minimum of 1800+ calories per day.
Carbohydrates: The primary source of energy comes from carbs. So incorporating an adequate amount of cereals, grains, milk, vegetables, fruits, and nuts help. In addition, the breastfeeding mother's diet can directly affect the milk's HMO (Human Milk Oligosaccharides) composition. These HMOs play a significant role in feeding specific microbial communities, which helps with the neonatal development of brain function. Thus, less than 1500 kcal per day can lead the mothers to fatigue and reduce the breast milk supply.
Proteins: The protein in the milk is necessary for casein in breastmilk as it helps absorb calcium and phosphate in the gut. So incorporating protein with each main meal in the form of nuts, seeds, milk, curd, eggs, chicken, fish, and legumes can be helpful to keep the protein on par.
Fats: Maternal malnutrition can cause a lower concentration of lipids in the breastmilk. Thus healthy fats in Omega 3 and 6 fatty acids must be included. Omega 3 fatty acids are essential for brain function and the retina. Omega 3 contains DHA and EPA, which is available in fish and helps develop the baby's motor and cognitive skills. Even walnuts, soya beans, flax, chia seeds, etc., can be incorporated.
Add In More Variety Of Micronutrients
The more colourful the plate appears the more antioxidants and micronutrients are on the plate as well in the breastmilk.
A diverse diet focusing on non-vegetarian foods, colourful fruits, vegetables and green leafy vegetables, nuts, seeds and fortified foods will ensure the mother's intake of micros, which will help pass on the nutrients to the baby.
For example, a mother deficient in thiamine, Vitamin A & D can produce less milk supply. So focus on adding orange and yellow coloured fruits and vegetables and green leafy vegetables on the plate for vitamin A.
Including a bit of fatty fish and sunlight adds Vitamin D. Cereals and grains, our predominant carb source with nuts and seeds, will add B complex vitamins.
Focusing on more salads, different cereals and millets for breakfast and dinner options, smoothies, and soups will also help add micronutrients.
Meet The Minerals
The last focus is on the intake of calcium, iron and iodine.
Calcium is essential during lactation as it is required to develop bones and increase absorption.
Including milk, milk products, ragi, green leafy vegetables, and nuts will boost the calcium supply.
Iron is essential to keep the mother's nutrient and energy levels optimum.
A fistful of dry fruits, seeds, a bowl of green vegetables and non-veg sources with vitamin C when they take the iron supplement will boost the iron stores in the body.
Iodine is crucial as the baby receives iodine from milk to synthesize thyroid hormones. Thus just adding iodized salt to the diet will do.
One Day's Sample Meal Idea:
On waking: Milk/porridge + nuts and dry fruits (1 glass)
Breakfast: Dalia khichdi with vegetables +an egg (1 bowl)
Mid-morning: Dry fruit milkshake / Oats porridge (1 glass)
Lunch: Garlic palak dhal+ pepper rasam + rice + gourd vegetable + stir fry paneer or chicken (1 bowl each)
Post meal: Any fruit (100 grams)
Evening snack: Idiyappam + veg stew (3 nos + 1 bowl)
Dinner: 3 Methi chapathi + paneer gravy + green salad (1 bowl each)
Bedtime: Haldi/ garlic milk (1 glass)
Conclusion
Mothers who breastfeed must avoid junk foods as they have risk-averse metabolic outcomes. Keep caffeine in moderation and trans-fat away as it can lead to excess body fat deposition. Avoid alcohol and smoking. Promoting exclusive breastmilk for the first six months helps improve the baby's cognitive skills and development, and studies say that it may prevent asthma for the first four years of life. Thus, balancing the diet with good macros and micros and adding fluids will be helpful. Also, avoid stress and get the sleep cycle right to get hassle-free breastmilk production.
Wishing all the momma a lovely breastfeeding and healthy nutrition journey.
Total Wellness is now just a click away.
Follow us on
,
To read the original article, go to Click here