, 2022-10-09 18:21:59,
Sophie Allen is a certified person trainer from Melbourne and founder of the Train with Soph exercise and nutrition program.
After going through her own fitness journey – complete with all of its ups and downs – Allen is now helping thousands of others achieve their health and fitness goals.
Here, she joins 9Honey Coach's series 5 Fitness Questions.
READ MORE: 'Five foods I avoid as a gut health scientist'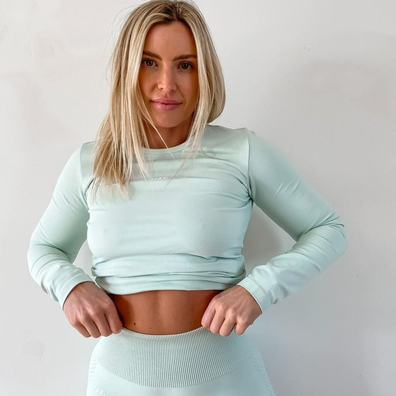 1. We're always being promised "the secret" to getting and staying healthy. What's yours?
There is more than one to get and stay healthy, and that's going to be different depending on the individual's definition of health.
Whatever that key might be for someone (whether it's going for a walk a day, training five times a week, getting eight hours sleep, meditating), the 'secret' is creating habits and a lifestyle you genuinely enjoy for the most part and remaining consistent over time. It doesn't need to be as complicated as we believe it to be.
2. What's something you know now about health (be it training, eating or general wellbeing) you wish you could go back in time and tell yourself five or 10 years ago?
I wish I had the right person to educate me on how to effectively set up a training and nutrition program to help me both achieve my goals and do it in a way that fit into my lifestyle.
The basics of it all – follow a considered program for four to six weeks to build muscle, proper technique,…
,
To read the original article from coach.nine.com.au, Click here